August bank holiday weekend….something very special to me. Even before it had started on Friday, I was caught up somewhere in the past. Grass pitches, scorching sunshine, bucket loads of friends and of course my trusty stick.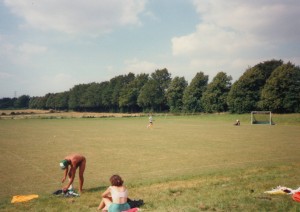 Somewhere out there, I was caught up playing hockey on my favourite pitches, with all my friends, whether it was in the past, or somewhere else. All weekend I haven't been able to shake that feeling, and I doubt whether I will on each and every August bank holiday to come. I digress.
So with no hockey, and two very excitable children, it was off to comicon in Bournemouth on Sunday.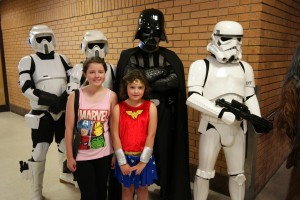 The kids have been excited for months, ever since we told them we'd got tickets. The monster comicon in San Diego has been on their 'bucket' list (although why they have one of these, I'm not quite sure) for a very long time now. So the excitement was no surprise. What was surprising was just how keen my wife was to go, although I couldn't persuade her to hire a Wonder Woman outfit for the weekend. (Not just for comicon!)
Thinking that we'd do our usual, arrive much earlier than everyone else thing, this time it didn't quite go to plan.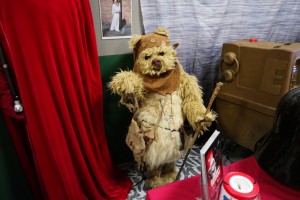 I don't think I've ever seen a bigger queue in my entire life. It was great to see all of those in costume, however. Many Dr Who's, Wonder Women, Ghostbusters, Supermen, you name it, they were there. The best for me though was an adult Spiderman who looked a dead ringer for the real thing. Wonderful!
Despite the length of the queue, things got moving pretty quickly, and we soon found ourselves inside.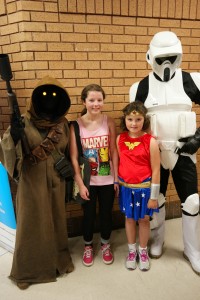 The kids were goggle eyed at everything, much like their parents. The crowds it has to be said were horrendous, with us having to keep hold of the children pretty much all the time. But it was great to get a look at such unusual stuff from all our favourite films and TV shows, as well as so much more.
From gazing at television celebrities from a distance, to the Delorean from Back To The Future, to meeting Stormtroopers, Chewbacca and Darth Vader.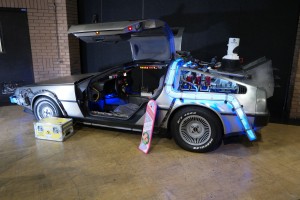 We all had a great time, with the kids blowing nearly all of the pocket money they'd been saving up, knowing that they were coming here.
Most certainly will be going again.
Book News
Editing finished of Book 3, Bentwhistle The Dragon in A Twisted Prophecy. Hopefully released towards the end of the month. More information to follow.