All Bentwhistle the Dragon fans can now subscribe to my monthly newsletter. In return for signing up for this, I've written a very specific, 34,000 word story about the lives of the dragon friends from way back in the nursery ring, nearly fifty years before their current time above ground. You will be able to choose which format you download this story in. Here's a little more.
Barely hatched from their eggs, young dragons learning how to fly amongst other things, find themselves thrust into the limelight, with the annual History Fest Face-Off beckoning.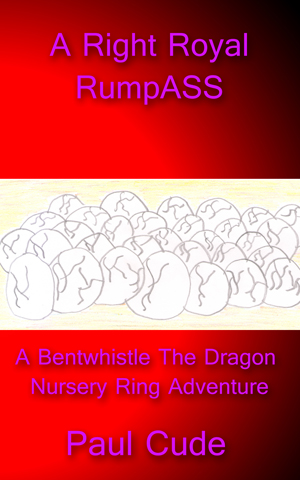 Showcasing a fierce rivalry going back centuries between two famed nursery rings, the grand competition is renowned throughout the land, and the importance of winning can't be underestimated.
Richie eager to represent the nursery ring, Peter eager to help his friend, both are lost for words when the class bully, Cowl, outwits everyone in the race to represent Purbeck. Suspected of using unknown magic to get ahead, the friends are determined to get to the truth and expose him for the cheat they think him to be. But can things ever be that easy?
An unflappable newcomer proves to be a worthy ally as aerial acrobatic antics abound in an illicit laminium ball match, the outcome of which may well determine the fate of one of the young dragons.
With so much at stake, can the dragon friends hunt out the truth? Will their combined might be enough to save not only their nursery ring, but the reputation of the competition itself?
Crazy new spells and magical elixirs combined with much skulking around give a valuable insight into the young dragons' education and personalities. Not only that, but one of the students will end up with much more than they bargained for. You'd be absolutely BATTY to miss it!