Bentwhistle The Dragon in A Twisted Prophecy (Book 3)
Finally here after what seems like a lifetime to me: Bentwhistle the Dragon in A Twisted Prophecy, book 3. To be released on Wednesday 7th October, the action continues on from book 2 in the series, Bentwhistle the Dragon in A Chilling Revelation.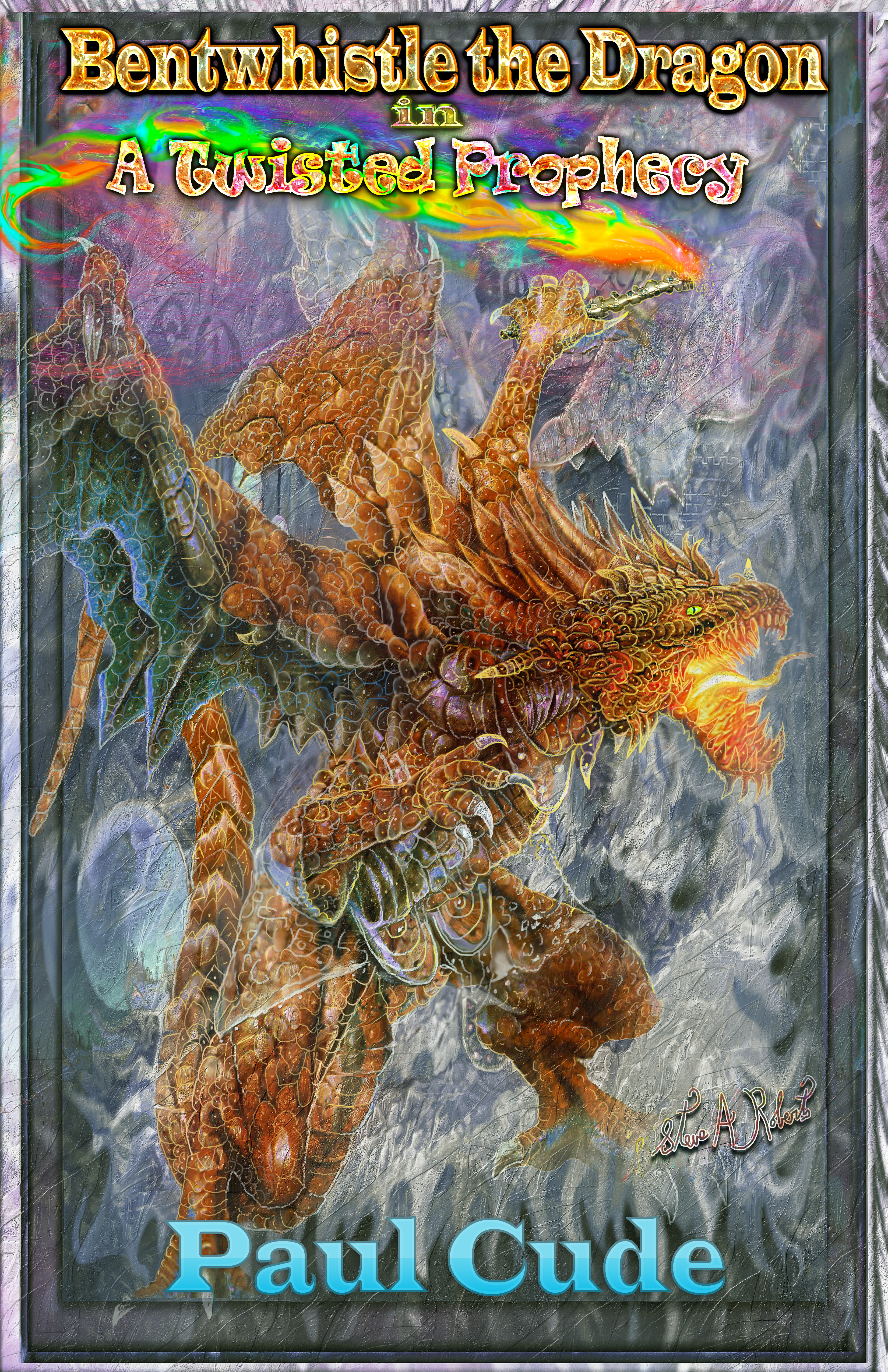 Amid turmoil surrounding devastating attacks across the world, the dragon domain faces the planet's greatest fear: global terrorism by an unknown force of magic users.
Against this backdrop of fear, the friends' relief at having Richie back from the jaws of death is quickly tempered when they discover the price she has paid and exactly what she will have to forfeit.
With Manson's deadly scheme in full swing, events quickly turn from bad to worse. An army of nagas controlled by the threat to their king, help the evil dragon storm the kingdom, capturing Peter, Tank and Flash in the process.
With no help on the horizon and the dragons below ground neutralised, how will the threat be stopped? Will the white dragon turn out to be their saviour, or will a fierce lacrosse match prove to be the turning point for a rescue so unconventional, nobody could ever see it coming?
With a hoard of treasure and more magical artefacts than a witch's kitchen, you'll have to read on to find out if everything will turn out all white!
PRE-ORDER NOW!
To Celebrate The Release Of Book 3, You Can Now Download Bentwhistle The Dragon In A Threat From The Past (Book 1) For Free From Smashwords In All Formats For A Limited Time only 

Here