From an early age I knew I wanted to write a children's book. My imagination for such a book was cultivated as my family didn't have a lot of money and my older brother and I were encouraged to use our imaginations to entertain ourselves. And use them we did – climbing trees and tree forts, using a quilt for a matchbox car city, making puppets and putting on shows, and much more and my creativity and imagination grew.
I went to college and got a degree in Accounting. However, most folks frown on "creative accounting", so I continued to put my imagination/writing on hold.  My business and creative interests eventually led me to found and grow a successful company which, with my partner, I sold in January 2012, leaving me time to imagine and write for the first time.
I live in scenic Austin, TX with my husband, my daughter who is a Longhorn at UT Austin and my son who is in high school.
A Little About Your Writing……….
In Book two of the Andy Smithson series, Venom of the Serpent's Cunning, eleven-year-old Andy Smithson returns to Oomaldee to retrieve the second ingredient needed to break a 500-year-old curse enacted to punish the current ruler for murdering his older sister when she was 15. Not one to forgive easily, Imogenia's spirit is bent on thwarting Andy to preserve the curse and she naively aligns herself with the evil, scheming Abbadon. Things go from bad to worse when a creature Abaddon conjures from the darkest magic steals the Stone of Athanasia, the source of the ruler's immortality, causing the king and his wizard Mermin to fall gravely ill. Andy is forced to choose between retrieving the stone or obediently going after the second ingredient. What will he chose? Will he be able to save the King and Mermin?
What Genre Would You Say Your Writing Is?
My writing is allegorical, middle grade, coming-of-age, fantasy, adventure
What Inspired You To Start Writing?
As early as 8 years old, after reading The Lion, The Witch and The Wardrobe by CS Lewis, I wanted to write a children's book. And whatever children's book I wrote, I wanted to not only entertain, but also share something of substance that might help make my reader's life better.
After selling a multi-million dollar business that I founded and grew over 12 years with a partner/mentor in January 2012, I had the opportunity to write. My mentor not only schooled me in business but also shared his personal philosophies which I found made my life more peaceful and meaningful. It is these philosophies that I have embodied that I incorporate into my story-telling in the hopes that those who spend a few hours with me will live more satisfying lives.
How Has Writing Changed Your Life?
Writing gives me an outlet to my creativity while also allowing me a vehicle to work my business skills, for being an author is a small business and carries with it all the challenges I faced in business, just on a much smaller scale. I am passionate about sharing uncommon life principles through this outlet and that adds meaning to all that I do.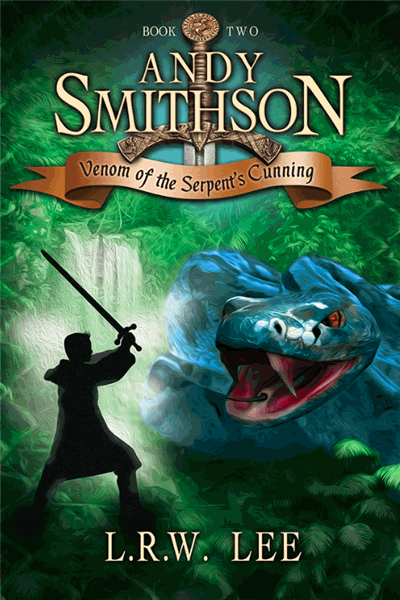 If You Were Going To Read, Which Format Would You Choose: Book/Tablet/PC/Phone And Why?
I usually read on my iPad. I love the speed and convenience of downloading books as well as not having to deal with physical storage of a book once I'm done reading it. The other thing I love about my iPad is that I can read in bed at night even after the lights are out and my husband is sleeping… try that with a physical book J
What Is Your Favourite Book, Ever?
This is not an easy question!
I'd have to say my top 3 series are:
The Chronicles of Narnia series by CS Lewis
The Lord of the Rings/The Hobbit by JRR Tolkien
The Harry Potter series by JK Rowling
Narrowing it down to 3 is the best I can do…
What Are You Reading At The Moment?
I'm reading Rick Riordan's Son of Neptune
What Is The Best Piece Of Writing Advice You Could Give, And Why?
Believe in what you're doing and stick to it. If you don't believe in yourself, no one else will. And, if there is a reason you are passionate about writing, only you can hold that narrative and see it through.
If You Were A Dragon, What Kind Of Dragon Would You Be?
I'd be a red dragon. Red dragons are revered and they have an awesome reputation! As well, in my first book, it is the scale of a red dragon that will help break a 500-year-old curse. So it's all good J
Final Words:
As part of the book launch tour of Andy Smithson: Venom of the Serpent's Cunning, Book 2, I invite you to enter the Book Launch Tour Giveaway at http://www.lrwlee.com/#!giveaway/chq4 where you can win up to 9 riveting eBooks.

I am also excited to announce that the serialized podcast of the first book in the series, Andy Smithson: Blast of the Dragon's Fury is now available free at the iTunes store at https://itunes.apple.com/us/podcast/andy-smithson/id790958884
 My contact information:
Website: LRWLee.com
Twitter: http://www.twitter.com/lrwlee
Facebook: http://www.facebook.com/lrwlee
Goodreads: https://www.goodreads.com/author/show/7047233.L_R_W_Lee
Podcasts: http://lrwlee.podbean.com/