To celebrate the upcoming release of 'Bentwhistle The Dragon In A Chilling Revelation' on the 14th February, the cover of 'Bentwhistle The Dragon In A Threat From The Past' has been updated. Check it out!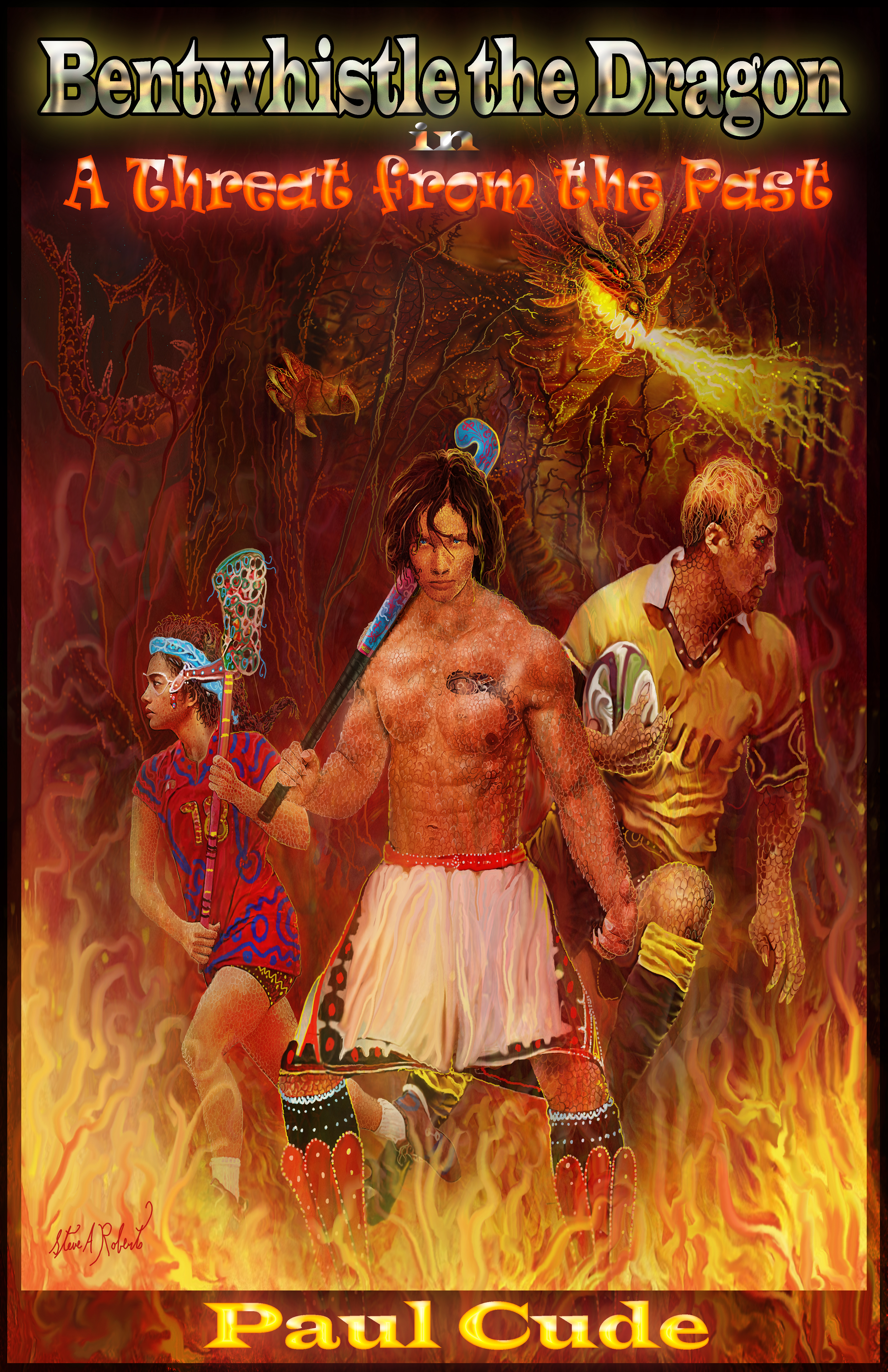 Title: Bentwhistle The Dragon In A Threat From The Past
Author: Paul Cude
Age Group: Teenagers – Adult
Genre: Fantasy
Publication Date: Out Now
Blurb
Bentwhistle the Dragon in A Threat from the Past is an adventure story children and adults alike will love, about the present day world in which dragons disguised as humans have infiltrated the human race at almost every level, to guide and protect them. Three young dragons in their human guises become caught up in an evil plot to steal a precious commodity, vital to the dragon community. How will the reluctant hero and his friends fare against an enemy of his race from far in the past?
Fascinating insights into the dragon world are interspersed throughout the book. Ever wondered how dragons travel below ground at almost the speed of sound? Or how they use magical mantras to transform their giant bodies into convincing human shapes?
In an action packed adventure that features both human and dragon team sports, you'll get a dragon-like perspective on human social issues and insight into what to do if you meet a giant spider grinning at you when you're wearing nothing but your smile! You'd be flamin' mad to miss it.
Follow me on twitter: @paul_cude