A little about you
Born and raised in Scotland where I live in a town called Hamilton with my wife, two daughters and two dogs. Any free time I have which is not filled with writing or promoting is spent with my family either walking the dogs or playing board games or the Wii. Also my wife and I love a good box set. We just finished House of Cards and are almost finished Heroes.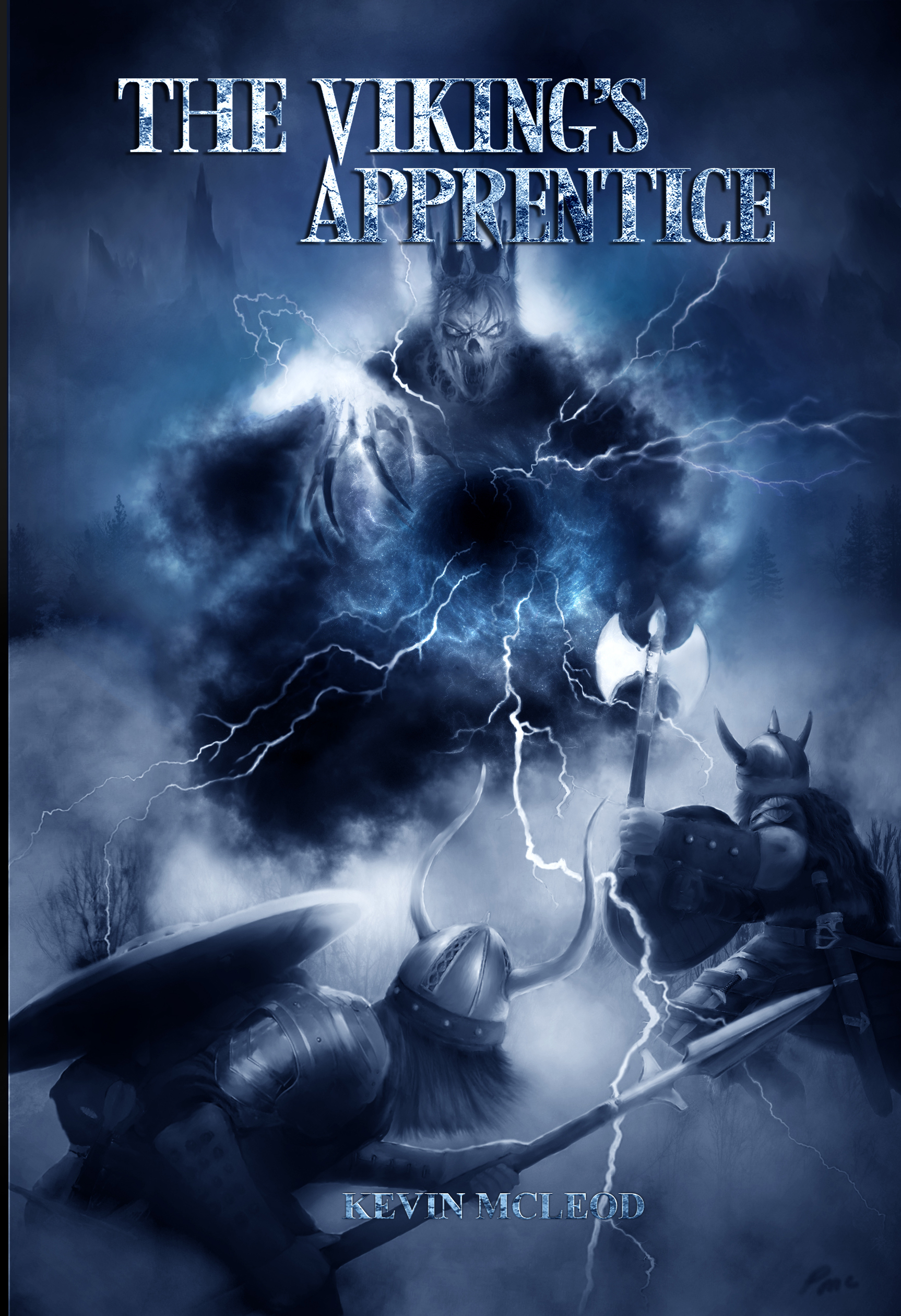 A little about your writing
I began writing when I was in my early teens and have always written short stories for enjoyment rather than trying to get anything published. The Viking's Apprentice (released March 2013) was my first novel and I have just released the second book in the series, The Master's Revenge.
What genre would you say your writing is?
My books fit the genre of children's adventures for 8+ although they can be enjoyed by anyone from 8 – 80.
What inspired you to start writing?
Stephen King wrote a book for his children called The Eyes of the Dragon. This was my favourite book growing up. It narrowly pipped The Hobbit as my favourite. When I had my own children I wanted to write something for them. So those two factors, the genius of The Eyes of the Dragon and my own desire to write for my children were my inspiration.
How has writing changed your life?
It's strange going from someone who does a 9-5 job to someone who has done something that is classed as 'out of the ordinary'.  Having to promote myself is something I'm still getting used to, but I am beginning to enjoy book festivals and book signings. Having my books in schools here in Scotland is another amazing step on this journey which took some getting used to. I love doing talks in schools and radio interviews. To be getting paid to do something I love is brilliant. It goes to show that even indie authors can succeed, maybe now more than ever. It's such a different life from 6 months ago, but I love it and will never look back.

If you were going to read which format would you choose?
I was always a 'real book' advocate. I love the smell of a new book, and I love browsing in book stores, although they are few and far between now. My wife bought me a kindle a couple of years ago and I didn't know what to make of it. How dare she bring this thing into my life, this reading machine is not required!! Fast forward to 2 months later and I loved my kindle. So now I am a kindle supporter and although I still love a real book I love the convenience and capabilities of my kindle. So kindle wins for me!
What is your favourite book, ever?
A Christmas Carol by Charles Dickens, simply the greatest story ever told in my opinion. I love it.
What are you reading at the moment?
See the answer to the previous question. I am currently re-reading A Christmas Carol. It never ceases to amaze me.
What is the best piece of writing advice you could give and why?
No matter how good you think your manuscript is, and no matter how good a writer you are, always use a proof reader and an editor. You become so close to your own work that you begin to read it as it was intended not always as it actually is. Get a proof reader and an editor and I guarantee they will save you a lot of headaches later on.
If you were a dragon, what kind of dragon would you be?
I'd be an ice dragon (see Master's Revenge). Being a dragon is pretty cool, but being a dragon with a twist is even cooler.
Check out Kevin's books:
http://mybook.to/Mastersrevenge & http://viewbook.at/TVA
Find Kevin on social media:
On twitter @bannon1975