I hadn't looked at the time all day, well, actually, all weekend. My wife and children had travelled up to the Midlands to see family. I had been left alone to my own devices. And before they'd even left, I'd had it all cunningly planned out. I would, if I worked incredibly hard, be able, I thought, to finish writing my second book. I mean, two and a half days, alone in the…………..SILENCE! Just the very thought of it sounded great. It had already been cancelled and rearranged once, when I'd had very much the same idea, but with the days counting down until they left, I typed away frantically, giving myself, hopefully, a better chance of fulfilling my small, but very achievable, dream.
Up early after a fantastic, and very long day out in the wonderful seaside town of Swanage, the car was eventually packed and the goodbyes said. I waved to my kids, as they desperately returned the gesture, with very sad faces.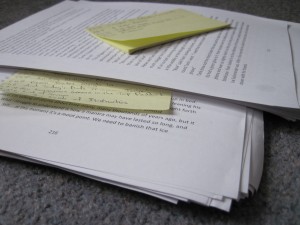 Once back inside the house, it was all down to me. Even alone, on holiday, with no job tying me down, there were still tasks to do. Take care of the social networking……..that seems to take a lot of my time at the moment. And then there was the editing, that I'd started doing the previous week, as well. But the main point, for me, was to focus all of my energy on writing. Up until then, if I'd achieved a 1000 words at the end of a normal, long hard day, I'd class that as respectable. After all, it doesn't take long for that amount to add up. But it wasn't always possible. Looking after my kids, my work as a teaching assistant, the housework and chores always take precedence over the writing. For now, that's just the way it has to be.
So with my newly found  peace, quiet and solitude, albeit temporarily, I buckled down. Up until then, I'd written just a touch over 200,000 words, and was about halfway through the second to last chapter. It had been hard going, and had taken some eighteen months or so, sneaking some writing time whenever I could. But the end was in sight, or was it just the beginning? I knew from my experience with my first book, that finishing those last words, sitting back in my chair and relaxing wasn't an option. There would be lots of editing, formatting and marketing to come. But first I had to get down in writing the point that I so knew in my head marked the end of that part of the story.
So I sat in the silence, my computer and the whirring of the fan for company. I wrote for most of the day on Friday, with short breaks in between editing, finishing absolutely exhausted early evening. I suppose I could have gone on, but I'd reached the end of the second from last chapter, and that in itself seemed to be some kind of milestone. Saturday I was up early, like I always am when my family aren't here with me. Don't you just hate that! The one time when I really could sleep as long as I wanted, and BANG! Awake early, and clearly not going back to sleep. Oh well! Anyway, after a brief stint on Twitter, I knuckled down, again with brief breaks editing. It didn't go too badly, or at least that's what I thought. There was some research……….about different countries (can't tell you much more than that I'm afraid) which was fairly time consuming, but by early evening I'd had enough with the writing, having reached what I guessed would be about halfway through the final chapter. I spent the rest of my evening editing, until rather late, it has to be said.
BOOM! Sunday.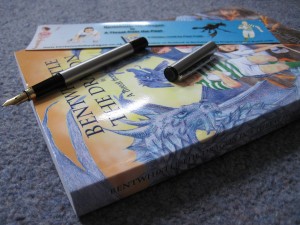 Awake, and clearly not going back to sleep at 6.45am. GREAT! So up and at 'em nice and early. With the exception of a couple of small jaunts into the fantasy world of 'Twitter', I sat down and wrote well into the afternoon, until at exactly 3.50pm, I typed the final sentence. Sitting back, I breathed a huge sigh of relief. I'd done it, before they'd all come home. Only then did it occur to me to check the word count, as I had absolutely no idea how much I'd written. I was staggered to see the numbers read 216,356. I'd been so busy concentrating on getting the story out, that for probably the first time ever, I hadn't even considered looking at the word count. Anyway for the first time over the whole weekend, I sat back untroubled, and looked forward to the return of my wife and kids. Needless to say, they came back and we had a great late afternoon/evening.
So now all I have to do is the editing, which with the last book surprised my how long it all took……….and this book is even longer. The marketing, which is one ongoing nightmare, finding the right artwork, all the time hoping for that small smidgen of luck that will see the right person in the right place, at the right time, read it. I know if they do, they'll absolutely love it. So here's to Bentwhistle The Dragon in A Chilling Revelation. And don't worry, I'll be sure to mention it here when it's finished and ready for you all to read.