In my last hockey post, I made reference to the fortnightly mixed hockey that I'm so privileged to take part in. Yesterday, in the sweltering heat (I hate playing hockey in the heat……give me the freezing cold and pouring rain any day. In fact the reason I love winter so much, is not because of my birthday and Christmas being in the same month….it's because I associate it with HOCKEY!) we all turned up to play in another of those wonderfully social, and fun, mornings.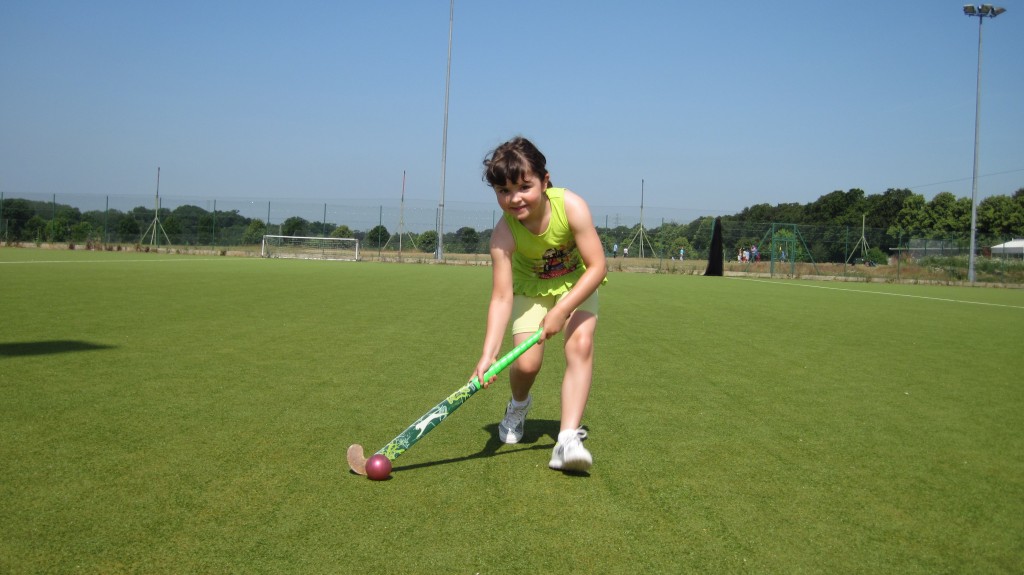 Little was different…..it was the same people turning up early, on time and late, with the games being divided into lots of 15 minute sessions instead of 20. As occasionally happens, I had both my kids with me (both of whom are hockey players, both of whom wanted to come, despite the heat, which worked out well as their mother was able to do some revision for some upcoming exams). Anyhow, during the warm up they joined in with their sticks and a ball, playing wonderfully well, their factor 50 covering all exposed skin, sun hats flapping in the slight breeze. The games started and the fun began.
Although there were only just enough for 11 a side at the very start, typically dribs and drabs of people ambled along late, allowing both sides many substitutes, which was more than welcome in the blistering heat of mid-morning. While playing and umpiring I kept one eye on my children who were sensible enough to stick to the shade of the dugout for the most part, only venturing out to kick a football about for a few minutes at a time on the concrete beside the Astroturf, always keeping hydrated from the, what seemed like, gallons of water that we'd brought along.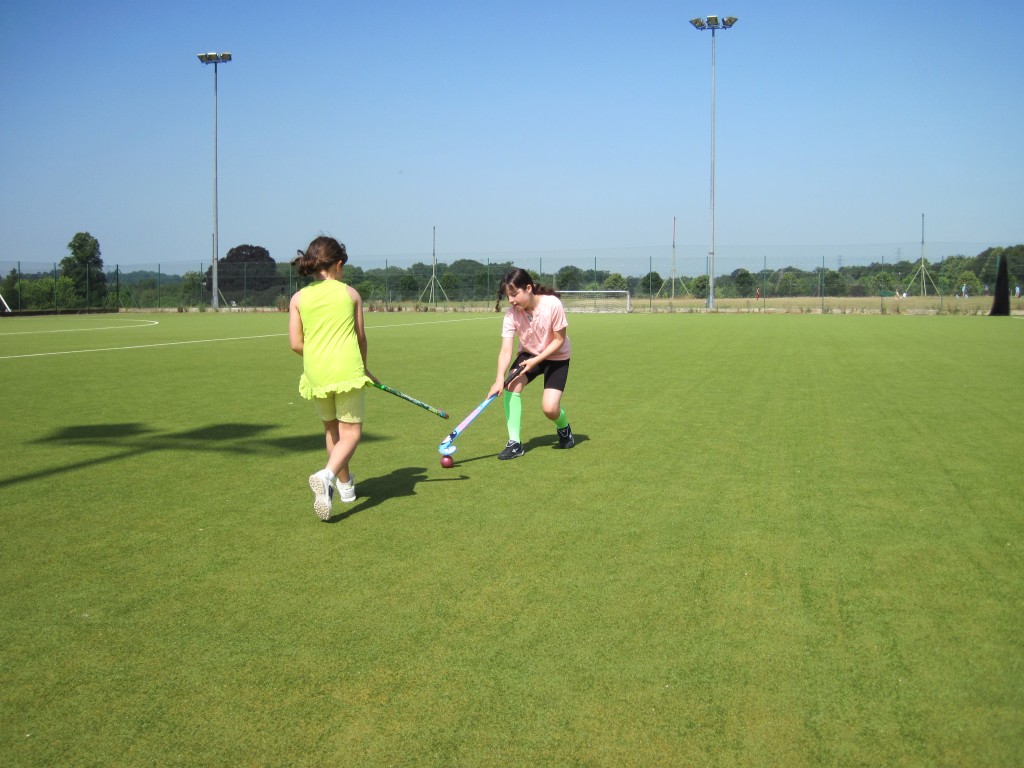 The hockey, was as usual……..GREAT! Friendly, spirited (some of the men dribbling up their own **** on occasion) but apart from that a fantastic morning/early afternoon. But where, by now you might be thinking, am I going with this? Well, as the games wore on, players started to leave, some with other commitments, some suffering from the heat, some very nice ones going off to arrange the wonderful teas that accompany each Saturday on which we play
So just as I was thinking of sitting out the first part of the last game, my older daughter came running up to me and said, "Daddy, whose side am I on?" Just to put this in perspective, she's 10 years old, and while Matt the great goalkeeper who I'm lucky enough to play alongside week in, and week out during the season (hope you still remember that great lob over you the other week Matt, if you're reading this) brings his son along, he is a little bit older, bigger and more talented, and is always the youngest one there (and does a fantastic job). In fact, he nearly scored against his father yesterday, instead having to settle for a well deserved assist. Anyhow, on some of the other occasions when my children have come with me, various players have asked me if my elder daughter would like to play. I almost always respond with, "Well, she would, but I think she's a bit too young really." But a couple of people have asked her directly recently and she's been really keen to join in, much to my………..I wouldn't say horror, I would say……..nervousness. As I wrote in my last blog on this subject, there's nothing more I'd like to do than to take to the pitch and play alongside my daughters, both of them…..so you can see where this is going. Both sides had depleted so badly, not only did I not get my agreed rest, but my elder daughter came on, and headed out to the right wing under my instructions. Now at this time, there were very few ladies left in the game, mainly men, some of whom I felt needed reminding of just how little she was, and that she'd never played in a full size game with just adults before. I can't tell you the words I used for the reminder, although I'd like to, because they were both witty and to the point, if somewhat colourful. The whistle went, and the game started. Now firstly I'd like to point out that the players on both sides were wonderful with regards to my daughter, giving her the time and space she needed.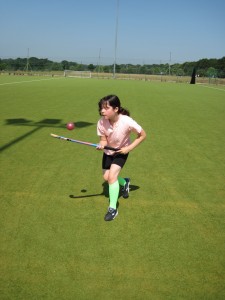 That said though, they did close her down, and one of the two things that impressed me most was her decision making on the ball. She did drive forward some of the time, but when confronted with an opponent, she was happy to turn around and play the ball backward to one of her own players. I don't think she gave the ball away once. Secondly, her movement (encouraged slightly by me) was fantastic. She was bending her runs at the top of the pitch, cutting in, staying out wide when we were defending, and if she passed the ball, she ran off it to create space and get herself in a position to receive the ball again.
I was very impressed with all of that, and the fact that I got to play alongside her for just 15 minutes. I think it made my………..I was going to say "day", but that would be wrong. It's not month either. So it must be year. It made my year. So from me writing a little while ago that I was desperate to keep my body in one piece so that I could share a hockey pitch with my kids somewhere in the future, to surprisingly doing it yesterday. How funny life is with all of its twists and turns. And how lucky am I to get one of my top wishes in that manner. Hockey and my kids…………..FANTASTIC! Now if only I can persuade my wife to play………things would be perfect. I'll get to work on it at once.