Weather rubbish, but so what?! I set off this morning with my two kids in tow, walking up to the Astroturf pitch at Salisbury hockey club. In the dull light of day, the wind, and the occasional shower, I felt less than enamoured, a little like my youngest daughter, who really wasn't fussed about the fifteen minute walk.
"Why aren't we taking the car daddy?" she asked, barely seconds after we'd started out.
"Because your mother has taken it to go to choir," I replied, knowing just how much she dislikes walking anywhere.
"Oh," was all the response I got. So we carried on, in relative silence.
Some fifteen or so minutes later, we were the first to arrive at the pitch, and as we walked in, suddenly, my youngest came to life.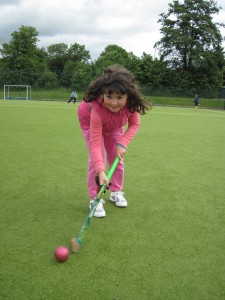 "Daddy, daddy, can I have my stick please?"
"Sure," I replied, duly handing over her stick.
"Don't forget my hand guard," was the next thing out of her mouth, all the while her elder sister looking on. So with both of outfitted, I threw them a hockey ball and off they went, the whole pitch to themselves for a few minutes. The joy I felt at watching them chase the crazy ball around for that short period of time was immeasurable, and increased exponentially when I got to join in with them. As someone who's spent the last (hmmm……..dare I say it? Oh, okay then,) thirty-three years chasing around after the stupid ball, stick in hand, always willing to put his body on the line, I get the most amazing kick out of seeing my kids doing exactly the same thing, whether in training on a Sunday during the season, in one of the many tournaments they go to, or on just a day like today when they come along and watch me play, and we all get to knock a ball around together beforehand.
I should explain that I was there to play in a fortnightly mixed game that goes on for some members of the lower teams in the club, run by some great people throughout the summer.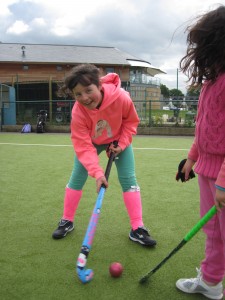 We did it last year, and speaking from my own experience……….it was fantastic. What could be better than spending a Saturday morning a great Astroturf pitch, playing mixed hockey in the warm, amongst fellow, friendly hockey players? The games aren't taken too seriously, and are split into twenty minute sessions. Young and old, men and women mixed up and split into two or three teams, with great hockey that's competitive, but not taken too seriously. It has been wonderful up to now, and today was no exception. The varied ability and the mixture of old and young alike make it both enjoyable, and a challenge. We played for over two hours, in twenty minute sessions and I enjoyed every second of it, even when I was on the side line…….catching a breather (seems to happen more often as I get older……damn kids seem to run faster as well.)
What a great way to spend a few hours on a Saturday…….with great people, doing something I absolutely love. And to have my kids there as well just rounded things off completely.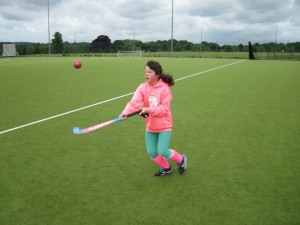 So long may it continue, and long may I continue as well, before age takes me completely. I continue to be driven by my love for the game, and the fun I have chasing the stupid ball around, but lately there's been more to it than that. The more I see my children enjoying hockey, the more desperate I am for them to grow up, so I can play in a proper game alongside both of them. Of course I've played in coached games at training, but I want them to be my team mates in a proper mixed match……I really, really do. But I'm not sure if my body's going to last that long. I hope it will, as there's nothing I'd love more than to line up alongside them.