A little about you…….
I am an avid reader and book lover, and I am the proud owner of 5,208 books. Yes, actual books. I don't do the eBook thing and refuse to own an eReader. I suppose it should be stated that the aforementioned collection does not include dozens of boxes stacked in the garage containing an unknown quantity of children's and young adult books. Talk of such things is forbidden in our house.
I am obsessed with Elves, and to be honest, I am genuinely distraught that they do not exist. Again, we don't talk about such things. I listen to vinyl, particularly records from The Monkees, and my favorite drink is a large Jameson, neat. Up until recently, British Comedies were my main source of visual entertainment, but our two-year-old son has recently forced both my husband and I to add Sesame Street to our repertoire. Of course, time must be made for the Lord of the Rings and Hobbit movies, as well as Notre Dame football. I am an avid ballet dancer, and I am convinced that if everyone took ballet, the world would be a much more joyous place.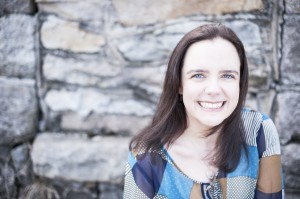 On a serious note (and honestly, who wants to be serious) I am a fantasy author and freelance writer. My debut novel, The Lost Heir, The Dragonath Chronicles Book One is now available in paperback and (soon to be) e-book.  I am a member of the International Women's Writing Guild, the National Writers Association, The Association of Writers & Writing Programs, and the  Boston Chapter of the Women's National Book Association.
A little about your writing…….
I write mainly epic/high fantasy, but I certainly do not limit myself to a particular genre or style. If an idea pops into my head, I'll run with it. I find even the idea of writing an outline (detailed or otherwise) to be restricting, so you will not find one anywhere in my office. Generally, I only have a basic storyline, beginning and ending, when I start writing. Sometimes, as with the novel I recently finished, I don't even have a clue as to how it will end. I simply enjoy writing and allowing the characters to inspire me and lead me through their story.
What inspired you to start writing?
My mom shared her love of books with me and allowed my own passion for reading to develop and grow, hence my collection of 5,028 books. Without that, I can honestly say that I would not have ever even considered writing.
How has writing changed your life?
I do not shy away from controversial or uncomfortable topics in my writing. Rape, disabilities, racism, and feminism, are all subjects I have touched on in one form or another. I am extremely feisty and opinionated around my close friends, but with anyone else I am extremely shy and would never even consider sharing my thoughts on any of these topics. Writing has allowed me to find the confidence to do just that. People may agree or disagree with my message, that is up to them, but if I can give even one person cause to open up a discussion, then I will truly feel like I have accomplished something meaningful. Ignoring something that causes us discomfort won't make it disappear, and writing has forced me to find my voice, small and humble as it may be. This may sound like I have gone completely mad, but if any of my books ever find their way onto the banned books list, I will have succeeded.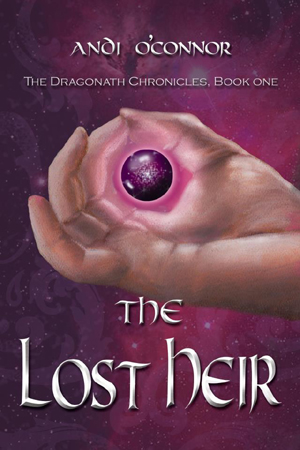 What is your favorite book, Ever?
Fahrenheit 451 by Ray Bradbury. Hands down. Do not pass GO. Do not collect $200.
What is the best piece of writing advice you could give, and why?
Be yourself, find your own style, and write from your heart. Don't write because you want to be the next J.K. Rowling. Write because you enjoy it and because you want to share your story with whoever will listen, be it one, one-thousand, or one-million.
If you were a dragon, what kind of dragon would you be?
If you were a dragon…yes please. Let's make that happen immediately. That and the whole elf thing.

What kind of dragon would you be? Ah, now the difficult part of the question. I'm pretty sure the type of dragon I want to be doesn't actually 'exist'…yet 😉 So, for the sake of not revealing any spoilers, I'm not going to tell you anything other than my color would be green and I would not have the 'traditional' characteristics of breathing fire and hoarding gold.
LINKS:
The Lost Heir can be found in paperback on: