A Little About You…….
I'm a novelist, poet, and playwright who will accept all pen and notebook donations anyone wants to send. I've had 12 books published by indie presses in 4 years, including the bestselling "Rabbits in the Garden" and the soon to be re-released "Song of Eidolons."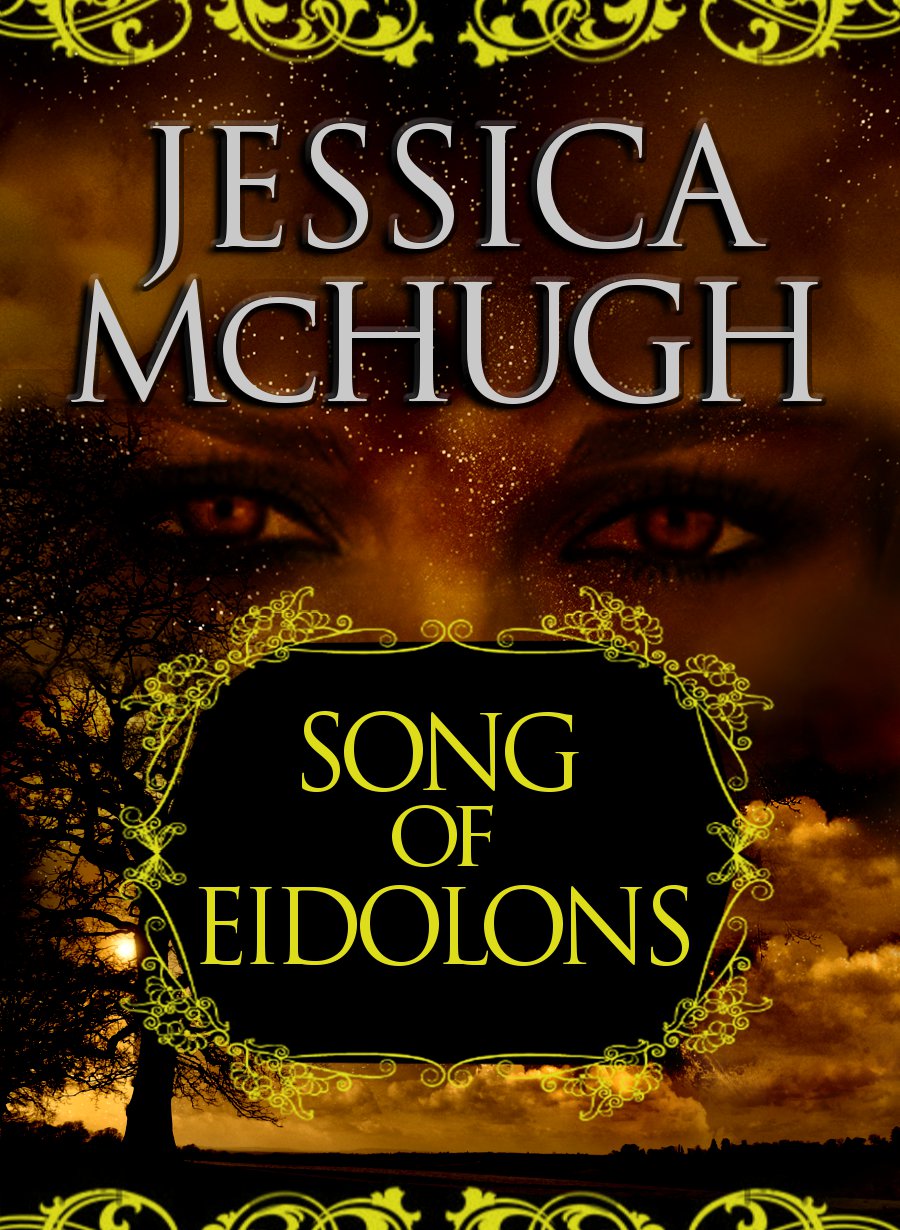 Song of Eidolons, rereleased by eTreasures Publishing April 2012
A Little About Your Writing…….
I write anything under the speculative fiction umbrella. I might write a revolting splatterpunk story one day and write a sweet tale about a knobby-kneed girl on her first ferris wheel the next. Usually, I begin a story with no genre in mind. That way, the story and characters can reveal the genre(s) to me. I find it keeps my writing diverse and accessible to many types of readers.
PINS published in 2012 by Post Mortem Press
What Inspired You To Start Writing?
The arduous journey through the birth canal. Someone had to write about the monsters I encountered before my emergence and how I left them limp and dangling from my umbilical cord.
I've always been a storyteller, but I didn't start writing seriously until I was about 19 years old, working in a mall perfume kiosk for 11 hours a day and minimum wage. As I didn't sell much perfume, reading seemed the best way to fill my time. After tearing through Roald Dahl's twisted short story collections, I thought I would try my hand at writing my own stories. It was an instantaneous addiction. Over ten years later, I'm still going strong…and now that I'm ditching my day job, BOY do I have some big plans up my sleeve.

How Has Writing Changed Your Life?
It's saved me a lot of money on psychiatrist visits, that's for sure. Writing has helped me discover issues I never thought I had, as well as ways to work through them by way of my characters. Plus, thanks to conventions and book festivals, I've become more confident about dealing with strangers. Of course, when I'm hanging out with writers and publishers, I usually have a drink in hand. That also helps the confidence, I suppose.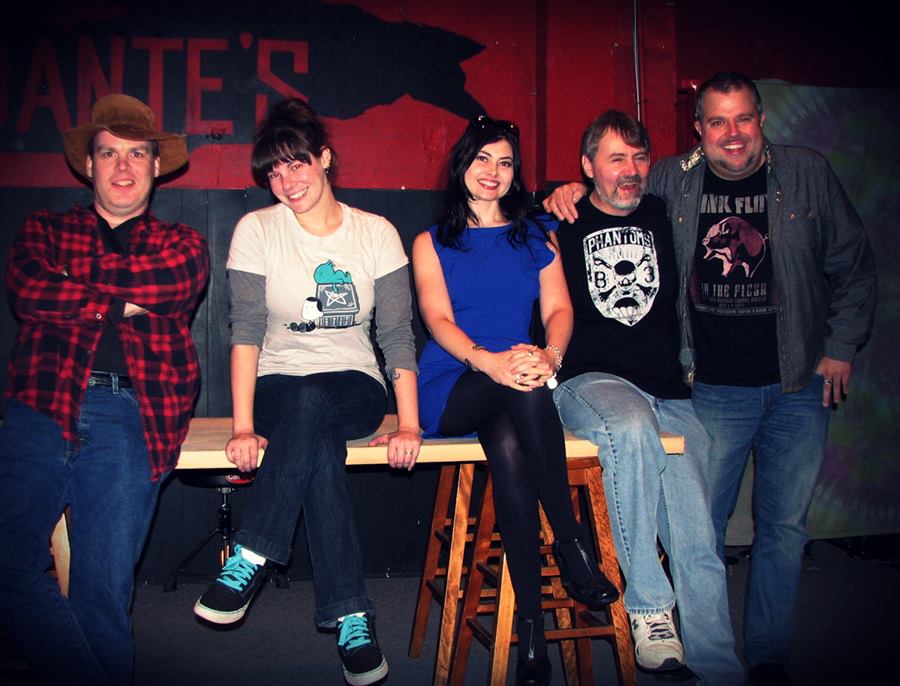 Jessica McHugh w/ Raw Dog Screaming Press. (L-R)Daniel McTaggart, Jessica McHugh, Heidi Ruby Miller, Michael A. Arnzen, and Jason Jack Miller
What Is Your Favourite Book, Ever?
The Phantom Tollbooth by Norman Juster. It made me fall in love with words and their unique rhythms. For me, it gave a new meaning to "word-play." After reading that book, I knew I could be happy for my entire life if I could spend it playing with words.

What Is The Best Piece Of Writing Advice You Could Give, And Why?
Writer's block is bullshit. If you feel stuck on a story, write through the trouble and fix it in editing, or work on another story. If you don't have another story to work on, think of new one. If you can't think of one, go take a walk. Go to a bar and people-watch. Hang out with your friends. Inspiration is everywhere, and "writer's block" is just another way of saying "I don't feel like doing the work." Being a writer is hard work, and no one will do it for you. Once you accept that fact, you'll be much happier and more productive. Now, write on!!
If You Were A Dragon, What Kind Of Dragon Would You Be?
I would be a Lamen, a dragon-like creature that exists in my "Tales of Dominhydor" series. They are one of the fastest, largest, and most ruthless creatures in Dominhydor…which is pretty much the opposite of me. I prefer to be ruthless in my stories instead of in my life.  But, man, it would be cool to fly.
LINKS: