A Little About You……….
I grew up on the West Coast of the US—a place with moderate weather, microclimates, microbrews, and fairly laidback folk—none of which has seeped into my psyche.  I'm an above average artist, pseudo highbrow, and with one mind in the gutter.  I'm a better poet than fiction writer, would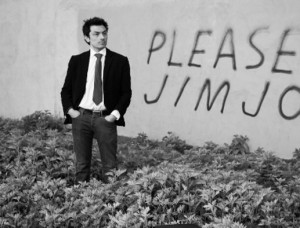 probably be happier as a multimedia sculptor, and love to read despite my learning disorder(s).  I grew out of my asthma and have an allergy to peanuts.  I'm of average height and once invented a new color/smell.
A Little About Your Writing……….
I'm basically a lyricist with a penchant for gory fiction and ridiculousness.  I'm wedded to my characters, their odd thoughts and obsessions, and their strange inner voices.  However, I'm trying to improve the whole plot contraption, seem to wade in violence, but always try to have a wacky sense of humor.  I strive to impress my readers with language, terrify them, and (hopefully) make them laugh.  I write about odd people with bizarre thoughts and beautiful modes of narration—entertaining and funny enough to lull folks into a profound experience.

What Inspired You To Start Writing?
I was never much of a reader or a great student until I stumbled upon Bill Faulkner's As I Lay Dying—"My mother is a fish."  I realized a good writer has the ability to paint intelligently—terrifyingly—with the peculiar dance of sentence-construction, character, and story.
How Has Writing Changed Your Life?
Oftentimes, it is all that I have.
What Is Your Favourite Book, Ever?
Airships by the late Barry Hannah.
What Is The Best Piece Of Writing Advice You Could Give, And Why?
Write only if you're obsessed with spinning a yarn—do it because you have to and you honestly believe you're talented.  Be prepared to fail and go undiscovered.  First, though, make sure you have something interesting to say and you're consumed by phraseology.  And, of course, stick your nose in books and other art forms.
If You Were A Dragon, What Kind Of Dragon Would You Be?
A Green Dragon, reeking of chlorine.

LINKS:
            http://www.facebook.com/thebloodpoetry