A Little About You……….
I am an author and editor living near Washington, DC.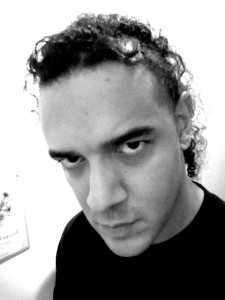 Aside from having nine books of fiction and poetry published, I was a winner of the 2001 Fiction International Emerging Writers Competition, a finalist for the Bram Stoker and the Wonderland Awards, and nominated for the Rhysling Award, the Dwarf Stars Award, and the Pushcart Prize. I have been involved in the production of several short films, including award winners Party Girl and Uberman: An Experiment in Consciousness. I'm a founding editor of Raw Dog Screaming Press and former editor-in-chief of The Dream People literary journal. Other editorial projects include three print anthologies, four e-anthologies, and freelance work for such companies as National Lampoon and Double Dragon Publishing. Recently I became a columnist at IMJ, covering events in the publishing industry.
A Little About Your Writing……….
My work runs the gamut. I've sold a fair share of articles as works for hire without a byline, done young adult fiction and very "adult" fiction, literary fiction and genre fiction, all forms of poetry, interviews, reviews…essentially whatever could get published.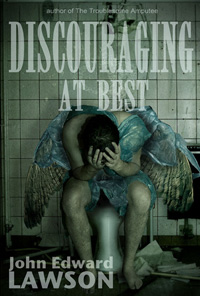 My greatest love is the screenplay, and I've had several feature length projects fall apart before production could begin — two horror and one comedy. Since Hollywood is rough I go with my second favorite form, when I can: experimental writing. Because of this I was at one point considered one of the core members of the bizarro literary movement. The fact is I did not focus enough effort on that one area to maintain that position in the long run. You know what they say: jack of all trades, master of none. At the same time that seems to be the appeal for some people…they enjoy being surprised by something new every time I publish. The one constant is my attempt to present characters in such a realistic way people are always asking me about my experience in the different characters' fields, be it the prison system or the insurance industry or the study of some obscure disease, none of which I have. I just do thorough research.
What Inspired You To Start Writing?
I have always followed creative pursuits. As a child I would spend hours every day on visual art, little stories, making board games.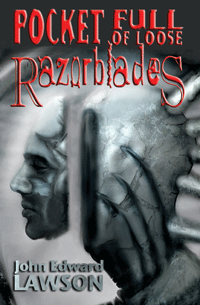 As a teen I delved deeper into visual art by making comic books, and expanded my story crafting ability running games of Dungeons & Dragons and Werewolf, writing trashy screenplays with my best friend, and got into playing music (punk/industrial/metal). The creative progression dead-ended there…I came to focus everything on music as a young adult. Became a certified audio engineer, had a small project studio, but the band broke up and music is too expensive to do on your own without some sort of backing. At age 25 I realized I was still writing to amuse myself and my friends, and it was something that only only carried the price tag of a pen and paper. Hence: my career shift at a relatively early age to full-time author/editor.
How Has Writing Changed Your Life?
I have been able to travel the nation doing all sorts of events, getting to know thousands of readers and industry professionals.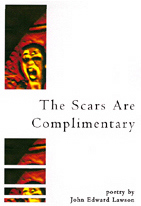 I am allowed to pursue my own interests, something that was a far-fetched dream when I left school at 18 and started working minimum wage jobs. Succeeding or failing on my own merit has rebuilt my personality and made me more resilient, confident, and upbeat — my life is vastly improved because of these last 14 years. Of course, the art life is one of relative poverty, but other than that I recommend it for everyone!
What Is Your Favourite Book, Ever?
As an adult what really compelled me to try my hand at being an author again was Chuck Palahniuk's Survivor. As a teen I was convinced to attempt authorship by Barker and King. It was a toss-up between The Stand and The Great and Secret Show.
What Is The Best Piece Of Writing Advice You Could Give, And Why?
What I have learned the hard way is you cannot listen to anyone, not even yourself.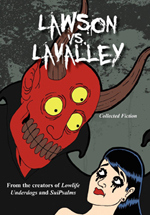 Just do it. Don't even listen to me! You should be writing instead. After the writing you can edit, submit, or network as best suits yourself and your work — combined with what you skim from all the advice around. In the end, though, no amount of advice can possibly matter if you're not first performing the act of writing.
If You Were A Dragon, What Kind Of Dragon Would You Be?
That depends on your definition of dragon. I would be either Gold Dragon of the Oriental Heros comic series from Hong Kong, Jormagandr — the serpent coiled around the world who is supposed to rise at armageddon — or I would be the Great Red Dragon of William Blake's paintings. I'm kinda partial to that last one.
LINKS: