A Little About You……..
I'm Mike Resnick, I've been selling my writing since 1957, when I was 15, and I've been a full-time writer since 1969.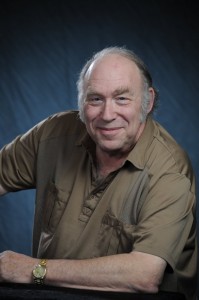 My other passions are Africa, horse-racing, and the musical theatre. And my greatest passion is Carol, to whom I have been married for 51 years.
 A Little About Your Writing
I'm primarily a science fiction writer, though lately I'm getting back into mystery novels as well. I have sold 71 novels, 9 non-fiction books, 25 collections, over 250 stories, and 3 screenplays, and I have edited 41 anthologies. I've won 5 Hugos (from a record 36 nominations), a Nebula, and other major awards in the USA, France, Croatia, Catalonia, Spain, Japan and Poland. Along with the writing, I am currently editing the Stellar Guild line of books, and Galaxy's Edge magazine.
What Inspired You To Start Writing?
I love to read, and I hate to get up in the morning or say "Yes, sir" to anyone.
 How Has Writing Changed Your Life?
I've been doing it all my life, so it hasn't changed anything. It's made it possible for me to make a living doing exactly what I most love to do.
 What Is Your Favourite Book, Ever?
"Faborite" depends on the time of day, the month, the weather, and a dozen other things. The best novel I've ever read is The Last Temptation of Christ by Nikos Kazantzakis. The best American book prior to 1900 is Herman Melville's Moby Dick; the best since 1900 is Joe Heller's Catch-22. The best science fiction novel – certainly not the most readable – is Olaf Stapledon't Star Maker.
 What Is The Best Piece Of Writing Advice You Could Give, And Why?
Writers write; wannabes who are never going to make it talk about writing. The reason should be self-evident.
 If You Were A Dragon, What Kind Of Dragon Would You Be?
I have no interest whatsoever in dragons, but if I had to be one, I'd probably be a pizza-eating bottom-pinching cigar-smoking dragon who was glued to the television set every Sunday afternoon when the football games were on.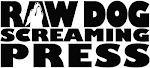 Check out MIke's Books on Amazon.