A Little About You……
M.A. Donovan is the author of several  published short stories and an article on karate. She has self-published three  non-fiction books, a short story collection, and two novels.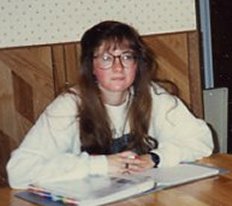 The Golden Horn is  her first fantasy novel of which she has been working on for years, since  twelfth grade, and has recently had professionally edited.
Donovan lives in Michigan, where she is  currently working on her next novel, with her dog, Sheba. She also writes horror  and thrillers under the name Shelby Patrick.
A Little About Your Writing…..
Fantasy was always my first love and still is; however, I  have branched out and my main focus is on horror and thrillers.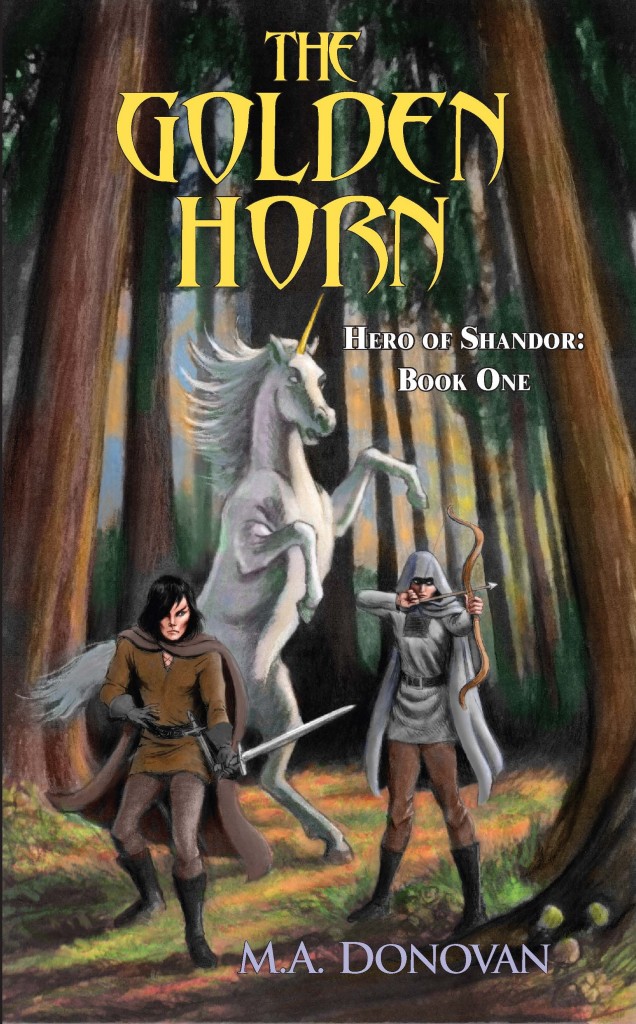 The Golden Horn  is the first book in a series. After having them professionally edited, I  self-publish my novels through Createspace. I tried the traditional route but  wasn't satisfied with the three contracts I received in exchange for all my hard  work, so now I like the freedom of being an independent author.
What Inspired You To Start Writing?
It's the best way I know to express myself. As a teen, I  was depressed quite a lot and when I was forced into a creative writing class in  high school, I realized how much I enjoyed it. I started writing every time I  got down or upset. It helped me make it through some of my hardest times. It  also helped that I was a constant dreamer, with grand ideas of magical kingdoms  I wished I could whisk myself away to. Writing was therapeutic and  fun.
How Has Writing Changed Your Life?
It's made me more courageous. Ever the shy one, writing  had pushed me out into the world. I meet new people all the time now and I  travel to places I never would have if I hadn't been into writing.
What Is Your Favourite Book, Ever?
Wow, that's a tough one. I've read a lot of great books  that left an impression on me — in different genres. I don't think I ever had  one favorite. Stephen King's Pet Sematary was a good one; William Johnstone's  "devil" books were awesome; Kay Hooper's Haunting Rachel was great; and I also  loved Christopher Stasheff's warlock series.
What Is The Best Piece Of Writing Advice You Could Give, And Why?
Don't take things personally. To be a writer, you need to  grow a tough hide. Rejection is a part of life. It's not personal. If you take  it that way, you'll want to quit every time. Keep with it. Learn the basics. Ask  other people to read your stuff. And then when they critique it, take it in  stride.
If You Were A Dragon, What Kind Of Dragon Would You Be?
A Wyvern
Want to win a FREE signed edition plus a special gift from  me? Enter the "Letter to a Hero" contest. Simply  craft a genius letter to your special hero (can be a fictional character or a  real person) and send to Donovan at kariah@donovanfantasyauthor.comwith "Letter to a  Hero" in the subject. Five winners will be selected at the end of the February  virtual book tour, on or around March 1, 2013. Please make sure to include your  name, mailing address, and email in your letter.
Visit her at http://www.donovanfantasyauthor.com or her blog at http://www.freethewriterinside.com. Her email address is kariah@donovanfantasyauthor. You can also find her on Facebook  (ShelbyPatrickAuthor) and Twitter (@shelbypatrick).
The paperback is available to buy here.
While the kindle version is available to buy here.